News /
Social Responsibility
Program "Let's go to school with Danapha" on International Children's Day 01/06
01/06/2016
On International Children's Day, Danapha organized program "Let's go to school with Danapha". The program, sponsored by Danapha Charity Fund, aims at children of low-income families with good accomplishments at school in District Thanh Khe, Danang City.
With the excitement of their own International Day, the children arrived early and engaged in all of the fun games with the Youth Union members of Danapha. Everybody had a blast!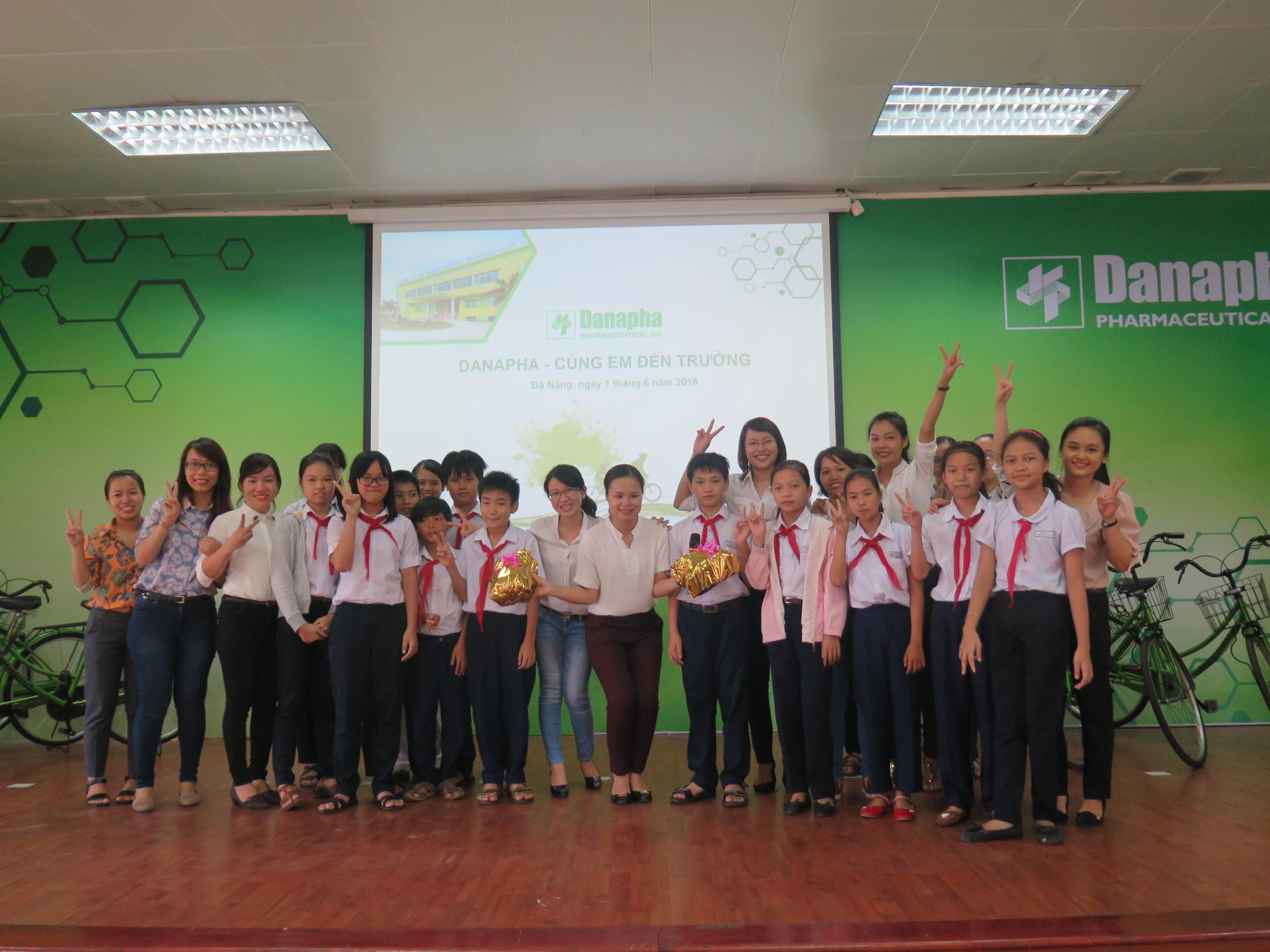 They confidently interact with Danapha Youth Union
Danapha Representatives also awarded commendation and bicycles as presents to 20 students of low-income families with high achievements from Primary, Secondary, and Higher Education schools in the district. We all hope to be able to encourage the children to achieve better goals in school.

Representative of invited guests and organizers awarded certificates of merit for children.
Board of Organizers and invited guests took photos with the children
Children's happiness with new bicycles
"Today's Children, Tomorrow's World". These little gifts from us, hopefully, will continue motivating the children to overcome any hardship that comes their way for a better future. May this day be most enjoyable to them and their families and friends, as well as all the children of today. And keep on studying and be your best selves for a better society, our dearest children.