News /
Danapha's Activities
Danapha was ranked in Top 500 Fastest growing enterprises 2018
24/04/2018
Last 18th April, Danapha attended The 2018 Fast500 Ranking Ceremony hold at the Vietnam National Convention Center, Hanoi. The Ceromony also welcomed many representaties from the other fastest growing enterprises and domestic and foreign experts.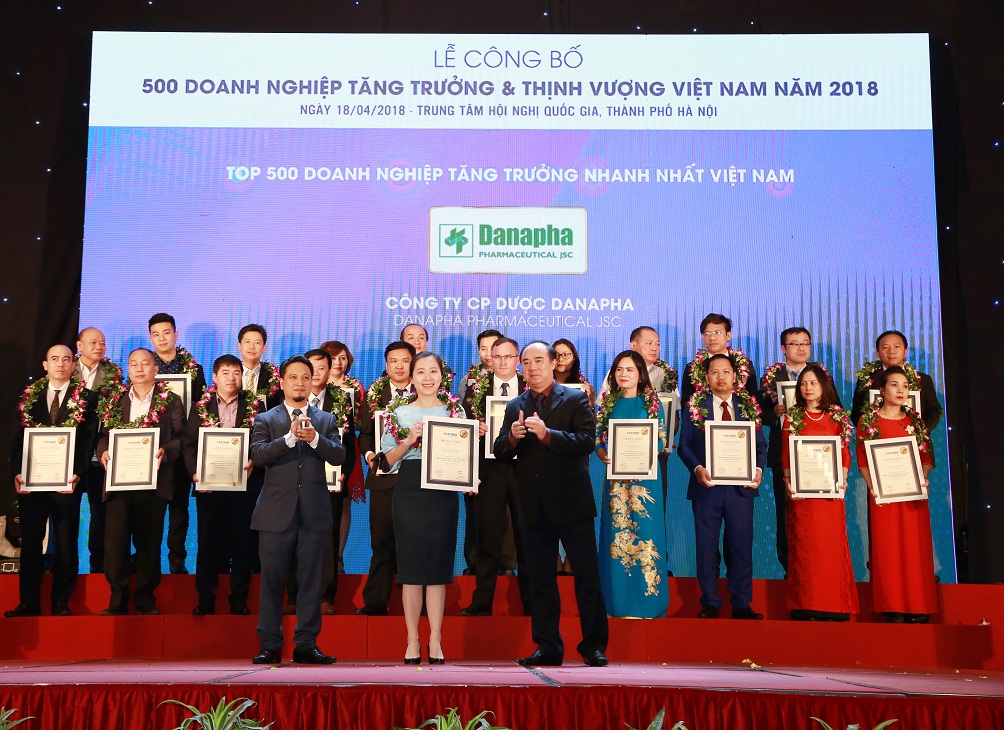 Danapha was honored Top 500 fastest growing enterprises
In the last eight years of Ranking, Fast 500 witnessed the efforts of Fast 500 enterprises - "the rising stars" - which are the driving force behind the growth of the economy. Being ranked in Top 500 Fastest growing enterprises for many years, Danapha has shown the creativity and flexibililty in business, the ability of seize the opportunity for growth and the long - term vision for sustainable development.
In the next coming years, Danapha keep investing in applying high technology in research and development in oder to develop sustainably and mantain our position in Top 500 fastest growing enterprises of Vietnam.